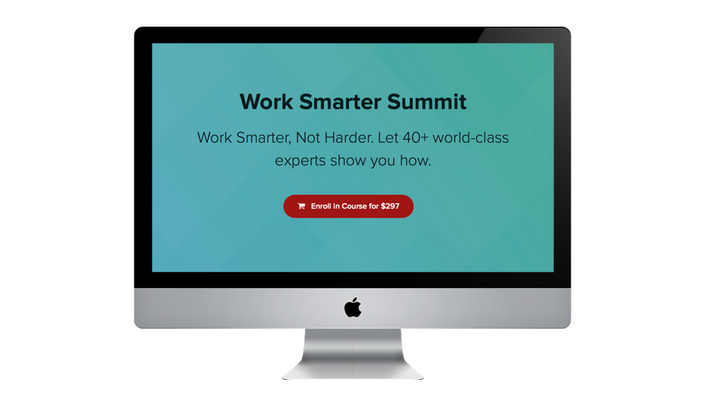 Work Smarter Summit
Work Smarter, Not Harder. Let 40+ world-class experts show you how.
The Work Smarter Summit was designed to help you do just that...work smarter, not harder. The experts collected for this summit want to help you do more great work, make more money, enjoy more of your life, and do it all from an evidence-based perspective.
This is just a bunch of folks giving you advice. Each speaker will share the powerful strategies that helped them excel in their career, and the proven tactics that you can applied to find similar success. The insights on this summit can change how you work for the better...will you let them?
Your Instructor
One of the world's leading business thinkers, David Burkus' forward-thinking ideas and bestselling books are helping leaders and teams do their best work ever.
He is the best-selling author of five books about business and leadership, including the newest Leading From Anywhere. His books have won multiple awards and have been translated into dozens of languages. His insights on leadership and teamwork have been featured in the Wall Street Journal, Harvard Business Review, USAToday, Fast Company, the Financial Times, Bloomberg BusinessWeek, CNN, the BBC, NPR, and CBS This Morning. Since 2017, Burkus has been ranked as one of the world's top business thought leaders by Thinkers50. As a sought-after international speaker, his TED Talk has been viewed over 2 million times. He's worked with leaders from organizations across all industries including Google, Stryker, Fidelity, Viacom, and even the US Naval Academy.
A former business school professor, Burkus holds a master's degree in organizational psychology from the University of Oklahoma, and a doctorate in strategic leadership from Regent University.